アズレージョとは? What is "azulejo" ?
ポルトガル芸術を代表する装飾絵タイル。ポルトガルでは、16世紀から現在に至るまで多くの国民に愛され、礼拝堂から駅構内、住宅の壁面などあらゆる建物に飾られている。製法は、陶器に類似しており、粘土板を正方形状に裁断し、1000度の高温で60時間焼く。その後、絵付けを施し、再度900度で30時間焼いて完成する。また、アズール(azul)は青い又は青の意味。azulejarは青色にする、彩色タイルを張るの意。azulejoの語源はポルトガル語 スペイン語のアズールからきている。
Azulejo refers to a type of decorative painted tilework which occupies a particularly important place in Portuguese art and culture. It has been loved by Portugal people since 16th century and applied to the inside and outside of all sorts of buildings such as churches, train stations and walls of residences. Similar to the production method of ceramics, the clay plate is cut in squares and fired in a kiln at a high temperature like 1000 degrees centigrade for 60 hours. After that, designs are drawn on them and they are fired again at 900 degrees centigrade for 30 hours to be finished. "Aazul" means blue and "azulejar" means to make one blue or to cover with colored tiles. The word "azulejo" comes from "azul" in Portugal and Spanish .
ポルトガル フォルトゥナ工房 Atelier Fortuna in Portugal
1年の数ヶ月をこの工房にて作品の制作を行っています。
※工房のホームページはこちら http://www.espacofortuna.com/
The artist works in this atelier for several months of a year
※You can see the website of this atelier from here:http://www.espacofortuna.com/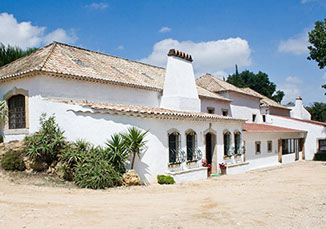 フォルトゥナ工房内 Atelier Fortuna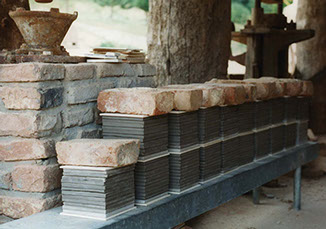 フォルトゥナ工房内 Atelier Fortuna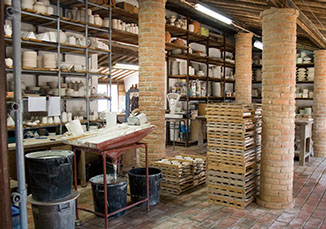 フォルトゥナ工房内 Atelier Fortuna